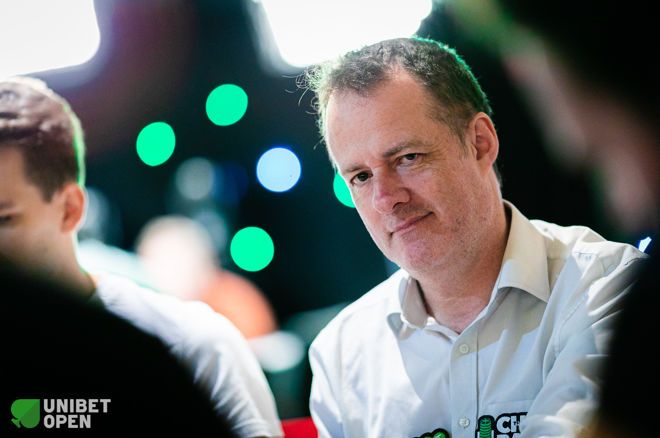 Poker players from across Europe are looking forward to the Unibet Open Dublin which gets underway later this week.
This is the first time Unibet Poker will be back in Dublin since 2018, and PokerNews spoke with Unibet Ambassador Dara O'Kearney about what players can look forward to at the festival.
Promises Made, Promises Kept
"I'm very much looking forward to the Unibet Open Dublin," said O'Kearney. "In my blog, I more or less promised we would be back after the last one and in the distance, I could see pitchforks and torches massing!"
The Irishman says that he has a lot of happy memories from the event, including some joking around from tournament director Kenny Hallaert.
"I was sat in the Main Event, and John Keown was joking with a foreign lady that she was sat at a table of Irish legends when the third of fourth best tournament director in the room Kenny Hallaert appeared.
'"Yes, a table of Irish legends…' he said, '…and Dara O'Kearney'"
What can players expect at Unibet Open Dublin?
Players can expect a wide range of side events for all bankrolls at the tournament, along with a really fun atmosphere with lots of parties and activities organised Unibet. There are also a number of Invitational events that will be streamed on Twitch, something O'Kearney has previously been involved in.
"The current ambassadors all played an invitational that also included Victor Blom when we were announced in London a few years ago, there have been events with stars from the esports arena, and Tag team events pairing them with ambassadors.
"This time we are mixing it up again with an ambassador event with invited guests for added star power. I'm excited to find out who we have in the eventual line-up! I guess you'll have to tune in and find out!"
O'Kearney is one of several Unibet Ambassadors heading to Dublin, along with Alexandre Reard, Dan Murariu, Ian Simpson, David Lappin, Espen Jorstad and Monica Eilertsen Vaka.
"I know Monica is looking forward to hosting the Queen Rules Ladies event and Lappin is looking forward to the invitational event. I know I'd love to get heads-up with him at some point, seeing as we both cut our teeth in sit and go's at the start of our careers, but we'll have to wait and see!
"All the team pros are excited to be back in Dublin, one of the best places in the world to play live poker!"