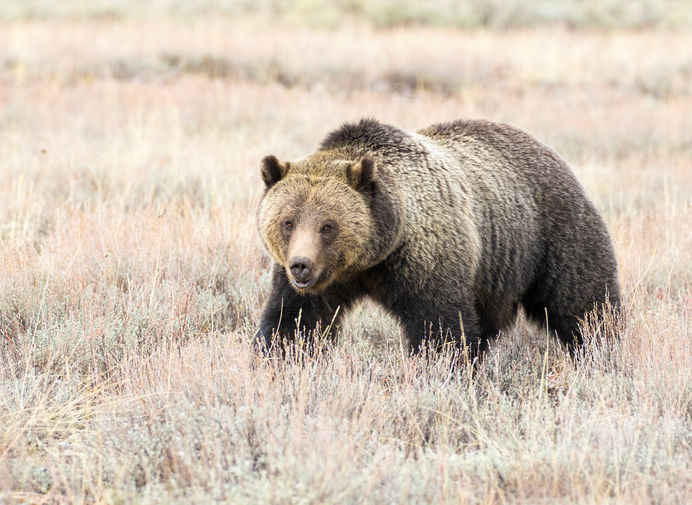 Montana Fish, Wildlife & Parks game wardens euthanized an adult male grizzly bear that had been raiding occupied backcountry camps along the Rocky Mountain Front west of Augusta.
Wardens put down the approximately 300-pound bear Sept. 7 after consultation with the federal Forest Service and Fish and Wildlife Service.
"The bear was raiding human occupied camps along the South Fork of the Sun River near Pretty Prairie in the Bob Marshall Wilderness," said FWP Game Warden Captain Dave Holland.
"It had been involved in five incidents over seven days," Holland said. "It had been hazed by pepper spray, chased by dogs and shot at, and hazed by a helicopter without success."
Apparently, the bear received a human-based food reward recently and was becoming increasingly bold, said Mike Munoz, district ranger with the Helena-Lewis and Clark National Forest office in Choteau.
"This bear was food conditioned," Munoz said. "It got a food reward somewhere in the Sun River drainage. It approached people as close as 20 feet."
Anyone who has a bear encounter, especially when the animal gets a food reward, should report the incident as soon as possible, Munoz said.
Currently, visitors in the Bob Marshall Wilderness Complex must follow food storage guidelines. All food and attractants, like garbage, game carcasses, and pet and livestock food, must be: